Robochop management system
ROBOCHOP was an interactive installation designed by Kram/Weisshar to be displayed at CODE_n at CeBIT 2015, the largest computer expo in the world. The installation was based on the idea that, in a not so distant future, intelligent systems will enable anyone to directly engage with heavy, industrial manufacturing. Our role in the project saw us design and develop the management system for the manufacturing process, as well as ROBOCHOP's public facing website.
CeBIT visitors and remote users were invited to use ROBOCHOP's online app to design a piece of furniture of their choice out of a 40cm3 cube. Their design was fed into the management system we developed where it was sorted using a number of parameters, then sent to four robots to be manufactured. The finished product was then packaged up and shipped out to thousands of customers worldwide.
More information about the project:
kramweisshaar.com/projects/robochop/robochop-at-code-n
kramweisshaar.com/projects/robochop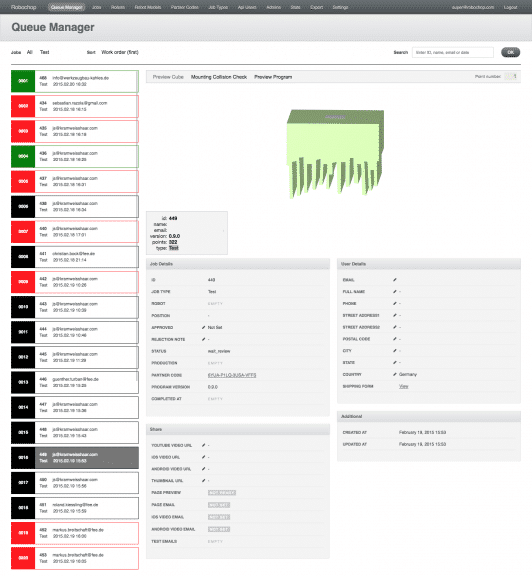 Go back