Miini and Miine
Miini is an online casting service that helps the fashion industry connect with models aged 0-18 years old. We were involved in the project from the concept phase, and helped Miini to create a service with a community approach in mind, building a members only interface for the models and clients, a booking and model management system, and Miini's public facing website.
Parents can become members of the site, and create and update profiles for their children, which will then be searchable by clients looking for young models. The Miini system also handles the logistics of booking in assignments for the models. Miini's clients include H&M, Lindex, Nordiska Kompaniet, Stadium and C&A, to name a few.
Miine is Miini's parent company and is a full-service production house that caters for the advertising and fashion industries, assisting with art buying, casting, location scouting, negotiation, production management and creative consultation. To help with Miine's casting services, we developed a modified version of Miini's system which could be used as a model database and a management, booking and casting platform for their larger clients.
You can view Miini's public website here:
miini.se.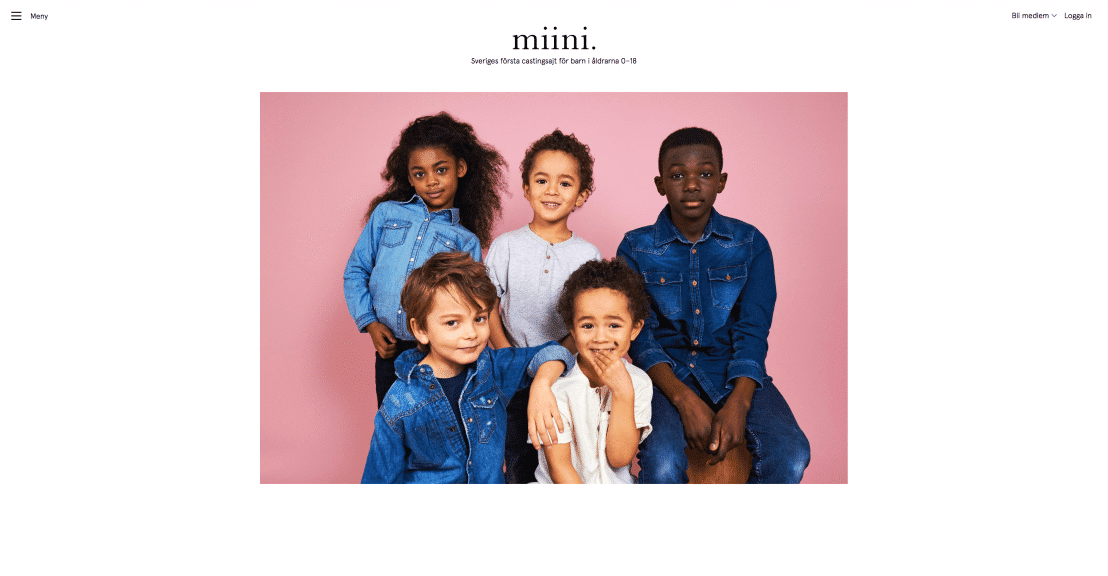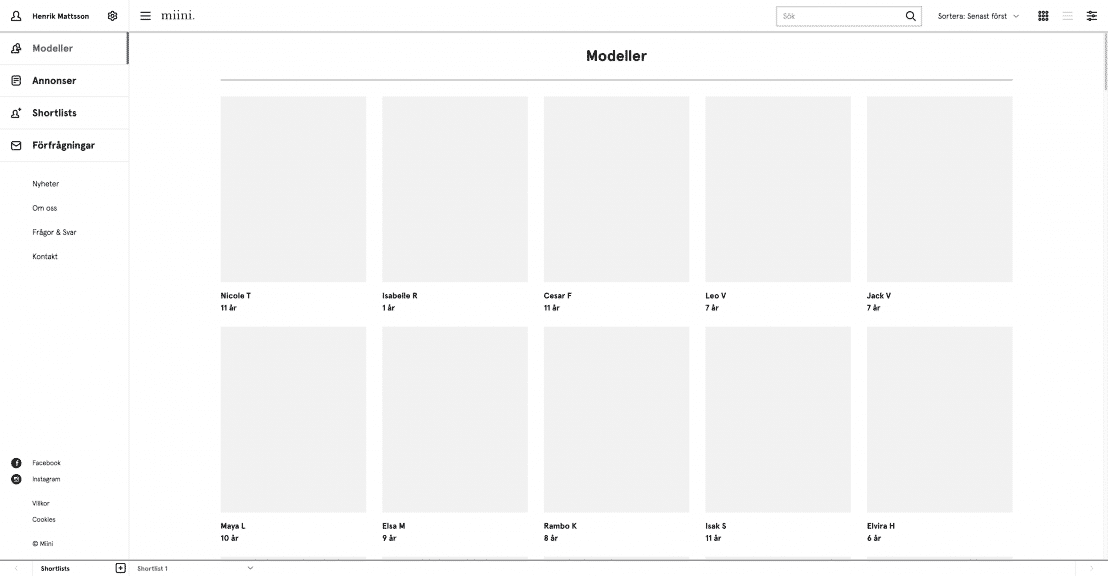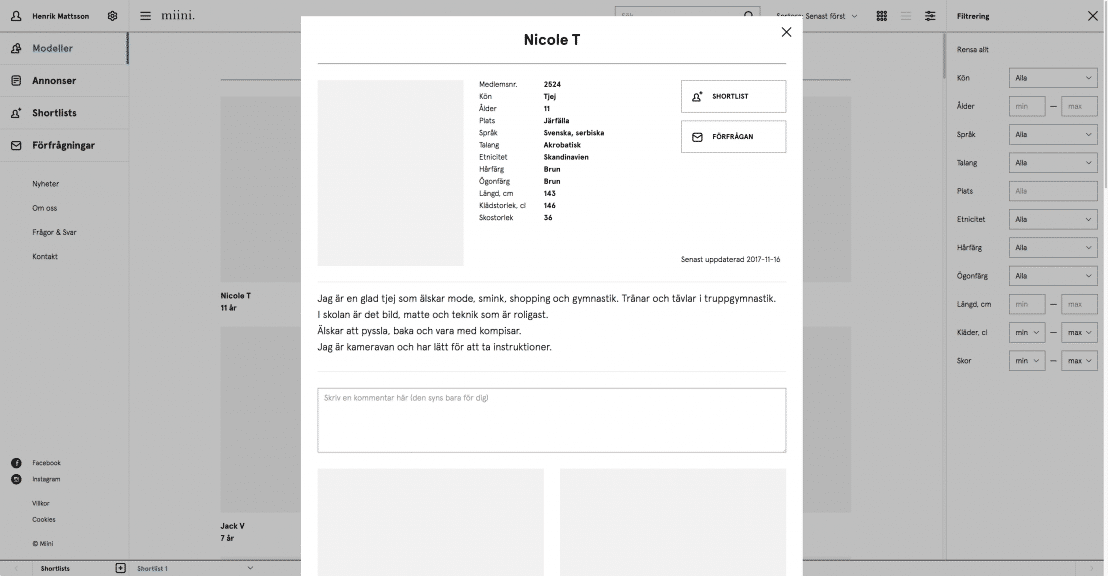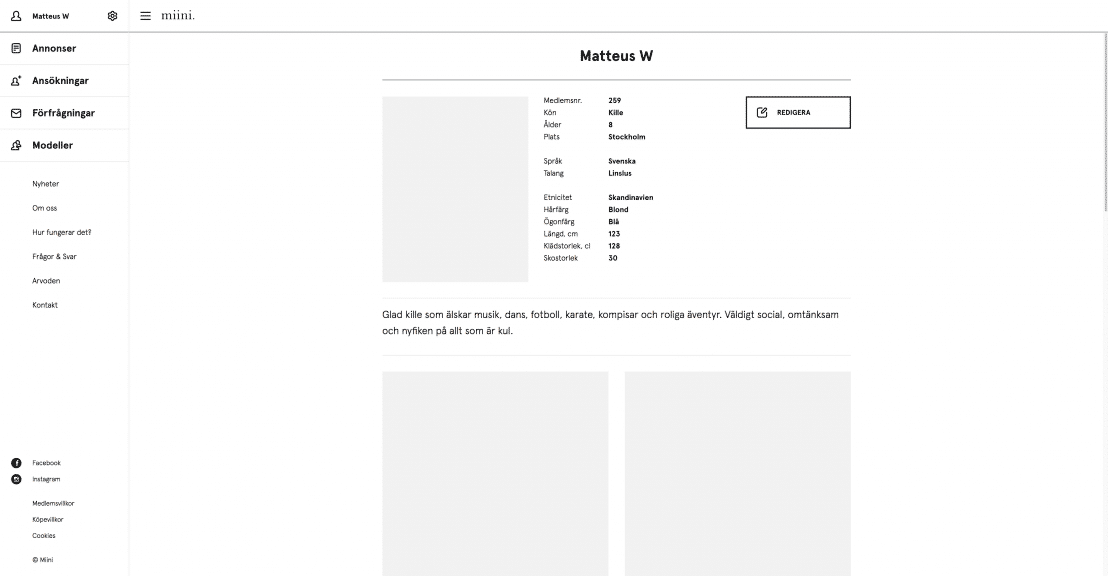 Go back